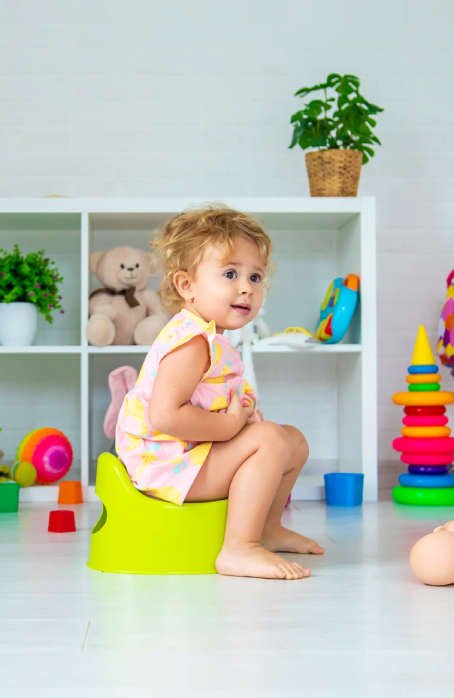 Get 1:1 Potty Training Help from a Certified Gentle Potty Coach
Book a 45-minute call for just $99
Do you have questions about potty coaching your toddler?
Nervous about getting started?
Started but are stuck and feel like you are in a power struggle with your child?
On a timeline for preschool?
We can help!
Our certified coaches are highly-trained experts who have each worked with dozens of families and will know how to help you and your child easily move through this milestone!
Our approach is 100%  respectful, gentle, and easily
adaptable for ANY child, family situation, or schedule.
Our mission is to give parents a realistic and effective method that aligns with their positive parenting style and considers their child's temperament.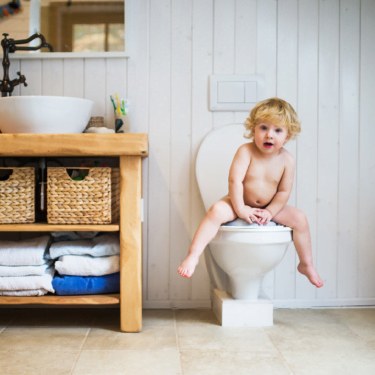 "Our coach helped us figure out where we were stuck with potty training our son and provided support, and the reassurance we needed to be successful!
I truly didn't think there was light at the end of the tunnel with our son's potty training. It was a daily struggle and we were all frustrated. We were all tapped out and knew we needed help.
Our son now confidently uses the potty on his own! We are all experiencing the relief we so desperately needed!"
Rebecca, mother of 20 month old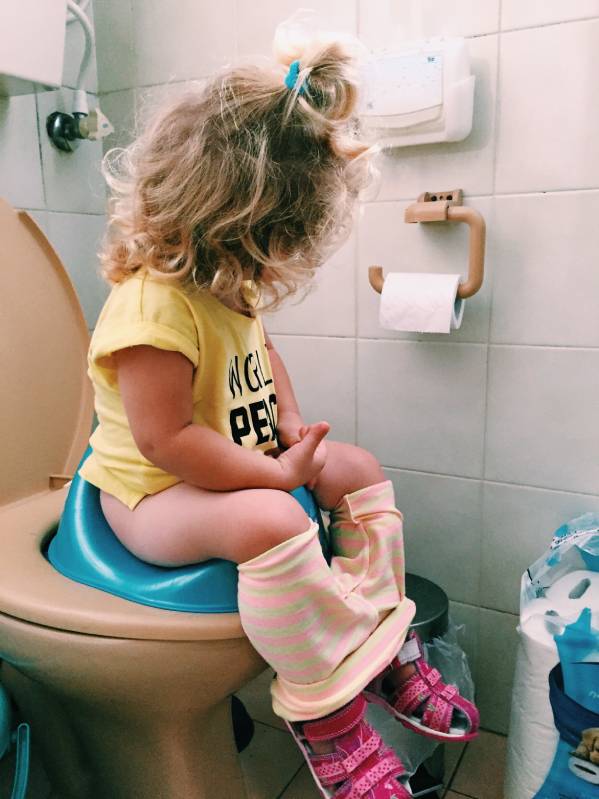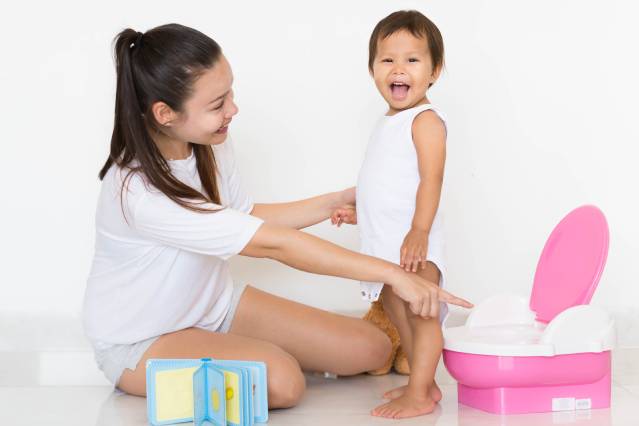 Your Potty Training Questions, Answered
My child holds in their pee or poop until they get a diaper
How can I make potty training a positive experience?
I have tried bribes and rewards, and they didn't work.
I'm stuck, desperate, and don't know how to move forward
I'm on a timeline, and nothing is working!
Get all your questions answered and book a 45-minute consult call with a Certified Gentle Potty Coach for just $99.
It doesn't matter if your child is still in diapers or halfway through their potty training journey, a certified Gentle Potty Coach can help.
The joy of diaper-free days is within reach!
We know that you are not willing to sacrifice your child's emotional health and wellbeing with potty training strategies that lead to frustration and tears.

"She was calming and very reassuring…"
Our Gentle Potty Coach was an immense help getting my 3-year-old comfortable with using the potty! She was calming and very reassuring to this stressed-out mom who thought all was lost!
Her tools and tips, and general demeanor, made all the difference. We now have  diaper-free days thanks to her!
Jill, parent to a 3 year old

"I needed a support and advice …"
We are so thankful for our coach and her approach to potty coaching  our 2-year-old daughter. I needed support, advice, and a cheerleader - our coach  provided just that. With her support and regular check-ins, we had our little girl using the potty independently in just over a week!
I can't recommend the Gentle Potty Coach  approach enough!
Felix and Angelique, parents to a 2 year old 
This is a one-time consult. You can purchase ongoing calls with your coach if you want them.
No refunds once a consult is complete.
You may reschedule your appointment up to one time.
You will need to fill out a short intake form as part of the scheduling process.
You can ask any potty training questions for children aged 18 months to 4 years old.
You will not receive a written potty training plan, but will gain valuable insights and strategies during your consult.
© 2022 Baby Sleep Coaching by the Sleep Lady - All Rights Reserved.
The testimonial statements are made by actual clients and represent reported results for the services offered by these providers.
Consultants do not offer medical advice. If you have any medical concerns you should consult your doctor.